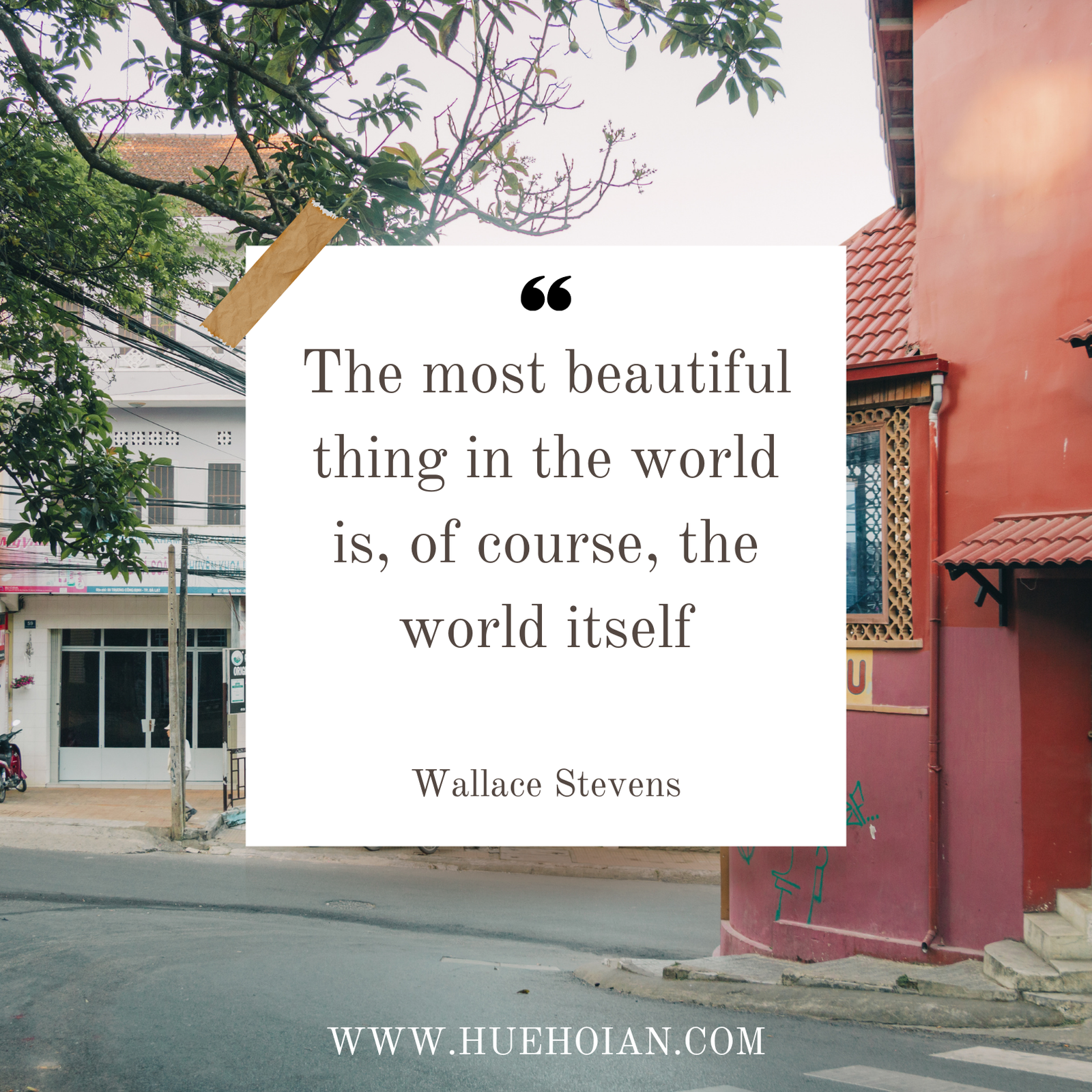 Travelling is fun, but it's also full of risks. Accidents happen when you're traveling, especially when you're in a foreign country. Here are some tips to help you stay safe while you're traveling.
Vietnam is a great destination for any traveler who wishes to discover a piece of jewel that combines the quintessence of various different cultures all around the world. Here, the modern rhythm of daily life with skyscrapers and central malls can go harmoniously hand in hand with the nostalgia of the countryside, rivers, and villages. Where the young and dynamic new generations constantly move towards a brighter future, but the ancient and traditional things are never left forgotten in the dust.
So, before you excitedly book your tickets for the earliest flight to travel to this wonderful country, to enjoy the amazing natural scenery, to make connections with the friendly Vietnamese people, and to experience our irresistible delicious food, I would like you to grab your phone and take note of the following things to keep in mind.
Here is an emergencies situation you need to be aware of before traveling to Vietnam.
Loss passport
Your passport is an extremely important item in your travel journey. And this is not me overthinking every possibility out there, but there are dozens of reasons why your passport could be lost during this time. Especially when you are a foreigner and your passport is your only identification.
Let's say you and your friends spent the whole day visiting the Hue Citadel with a tour group, and when nightfall, you guys wished to have a magnificent time at a local bar, just to stir up the atmosphere. "One for the road" seemed like a cool bar with catchy music and some high-quality aesthetic. Let's choose it. You all entered, presented your passport to the security guy that you're within the allowable age, had a time of your life and the next thing you know it, your passport just disappeared. You possibly dropped it somewhere in the bar; or worse met a scammer who took the advantage right then and there to steal it, in exchange for your loads of cash the next day. And that, my friend, is basically one of many scenarios responsible for the missing of your precious passport.
Hence, all you need to do is to be well-prepared in case of all the worst possible scenarios. Take photos of your passport or any other identification documents beforehand. Once you realized your passport is nowhere to be found, you should contact the Embassy and/or the Consulate General of your country in Vietnam immediately for two reasons: (a) no one can misuse your passport to commit illegal acts, and (b) they can issue a new passport for you, often very quickly. An additional note to this is that, once you have already reported a missing/stolen passport and later possessed it again, do not attempt to use it. This action might cause you some unwanted attention from the authority.
Loss personal belongings
Pickpocketing, theft, and scams all have been major issues in Vietnam for years and years now. During peak tourist seasons, when the number of visitors is extremely high, this is the time when the aforementioned crimes occur with utmost intensity. These criminals often target your money, your cellphone, your backpack, and other valuables, causing so much inconvenience for you and your family while traveling.
Here are some useful tips handed down by the locals from their own experiences:
Beware with strangers who are overfriendly and try a little too hard to approach you. They might be scammers who aim for your money.
Attach your cellphone to a string of some sort. You can where it around your neck, around your wrist. It is said that you really shouldn't put your phone in your pocket/ back pocket if you don't want to become the prey.
If possible, use credit card and minimize the amount of cash you carry around. Or bring only the necessary amount of cash to spend that day only.
Wear your backpack in front of you. This would lower the risk that theft might cut your backpack and steal your belongings without your acknowledgement.
Finally, once your belongings are stolen, you can immediately report to the local police for their assistant.
Local police in Hue can be contacted: 0234 3822 305 at 27 Tran Cao Van Street, Phu Hoi, Hue City
Local police in Da Nang can be contacted: 3822300 at 80 Le Loi Street, Thach Thang, Hai Chau, Da Nang City
Local police in Hoi An can be contacted: 0235 3861 204 at 06 Ngo Gia Tu Street, Son Phong, Hoi An City, Quang Nam
Medical issues
Vietnamese cuisine is truly amazing. A marvelous mixture of many cultures, very diverse in variety, rich in flavor with a skillful combination of distinguished ingredients and spices to help increase the taste and attractiveness of each dish. This is Vietnam cuisine.
However, not every restaurant, food stall you encounter, despite the amazing taste, is hygienic and sanitary which leads to my next point, certain places like this might cause their customers some serious food poisoning.
Signs of food poisoning can include vomiting, diarrhea, severe abdominal pain, muscles pain, cyanosis of the skin, difficulty breathing, apnea and convulsions, etc. Once experience or witness your friends/family member these symptoms, you need to continuously drink lots of water and try to vomit all the food out of your digestive system. If you have done all of the above, and still don't feel any better, you need to ask someone to contact an ambulance and be transferred to a nearby hospital as fast as possible.
Above are all the things you need to keep in mind before traveling to Vietnam. I hope you will have a safe travel experience, and along the way, have a wonderful time and precious memories with your loved one here in this paradise country.